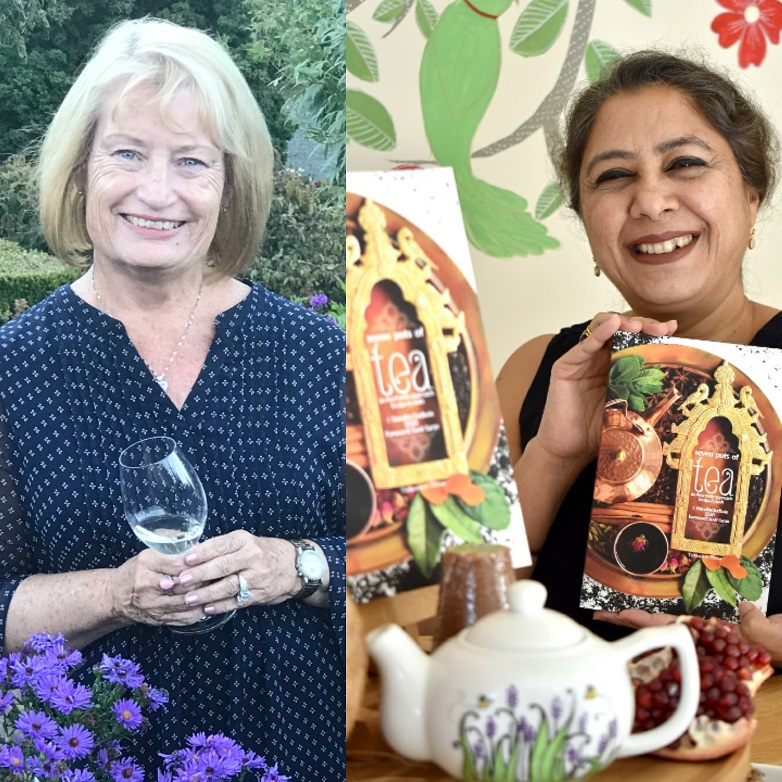 This episode of Big Blend Radio features Nandita Godbole, author of the book, "Seven Pots of Tea: An Ayurvedic Approach to Sips & Nosh," and writer Linda Kissam "Food, Wine & Shopping Diva." "Seven Pots of Tea" is the first cookbook of its kind allowing readers to explore Ayurveda through tea by way of dozens of simple recipes for the contemporary kitchen. It's a thoughtful approach to "taking tea". There's a bit of history, holistic wisdom, and health goals found in this book. It's presented in an easy, approachable format with lots of wonderful photos to guide the way.
Read Linda's review and see a sample recipe here: https://blendradioandtv.com/listing/seven-pots-of-tea-an-ayurvedic-approach-to-sips-and-nosh/ 
Featured music on this episode is "Lotus Blossom" by Michael and Spider.