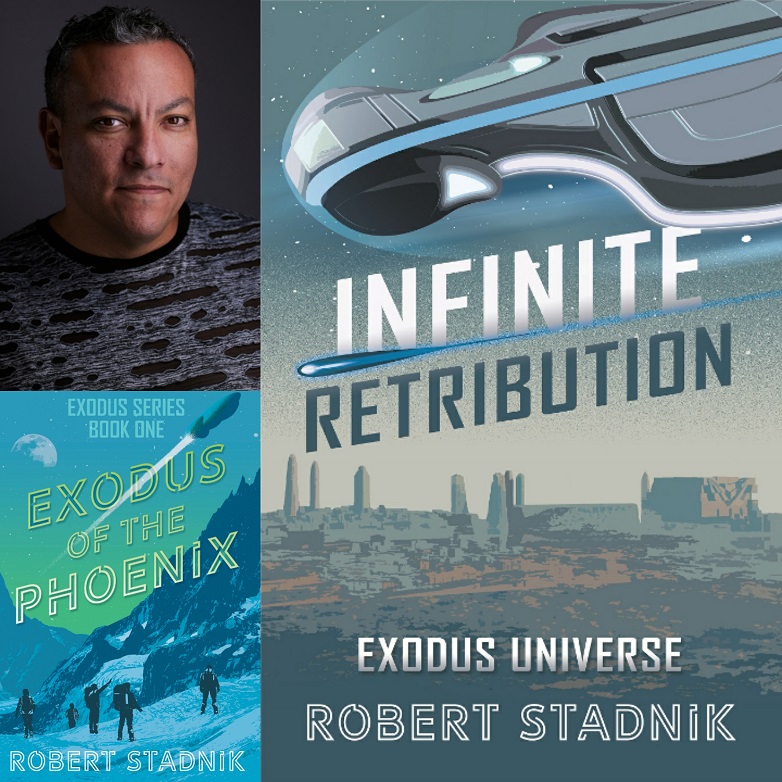 This episode of Big Blend Radio features Robert Stadnik, a science fiction writer, and popular author of the "Exodus Starship" adventure series and "Exodus Universe" novels. 
In "Infinite Retribution," the latest addition to his widely-read Exodus Universe novels, humanity is ready to extend its hand out into space after nearly a century of oppression had prevented them from doing so. Now part of a newly formed alien alliance, the military commemorates this new age by building their first generation of starships to explore the unknown and fortify the solar system. But what was to be a routine survey mission for the starship INFINITY turns ominous as humanity's greatest enemy, thought extinct, is found hidden on a remote planet. Will the crew try to make peace with the last of the Screen or will their desire for revenge overtake them?
Complementing the launch of "Infinite Retribution," author Stadnik is also premiering redesigned book covers for the previous books in the Exodus Universe. Stadnik invites both dedicated readers and new fans alike to explore the Exodus Universe, where they will meet memorable characters such as Captain Annette Nikols, newly minted Executive Officer Frank Rola, an intergalactic drag queen and more!
Featured music is "Ring Around the Moon" by Michael and Spider.