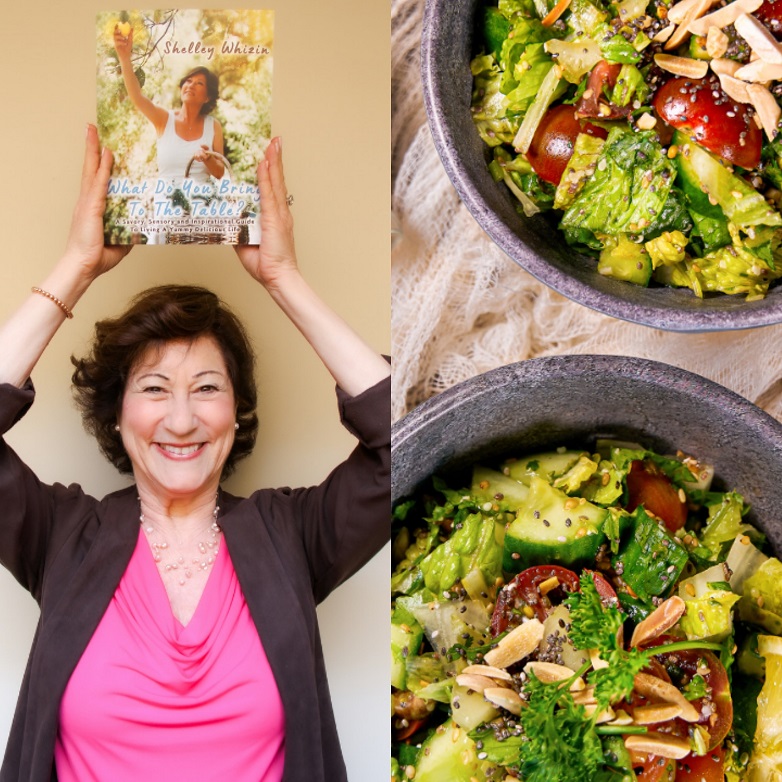 On this episode of Big Blend Radio, Shelley Whizin shares how to make her recipe 'Mike's Mighty Mediterranean Chopped Salad' that's featured in her latest book, "What Do You Bring to the Table? A Savory, Sensory and Inspirational Guide to Living a Yummy Delicious Life". See the recipe: https://blendradioandtv.com/listing/mikes-mighty-mediterranean-chopped-salad/
Shelley is the founder and CEO of the Soul Diving Institute™ (SDI), established to study and teach the art and science of Being Human. She's also the author of "The Healing Journal" and "The Story of the Magical Baby Grand Piano".
Featured music on this episode is "Supergroove" the title track of the latest album by Andy Watts, known as Israel's Ambassador of The Blues.