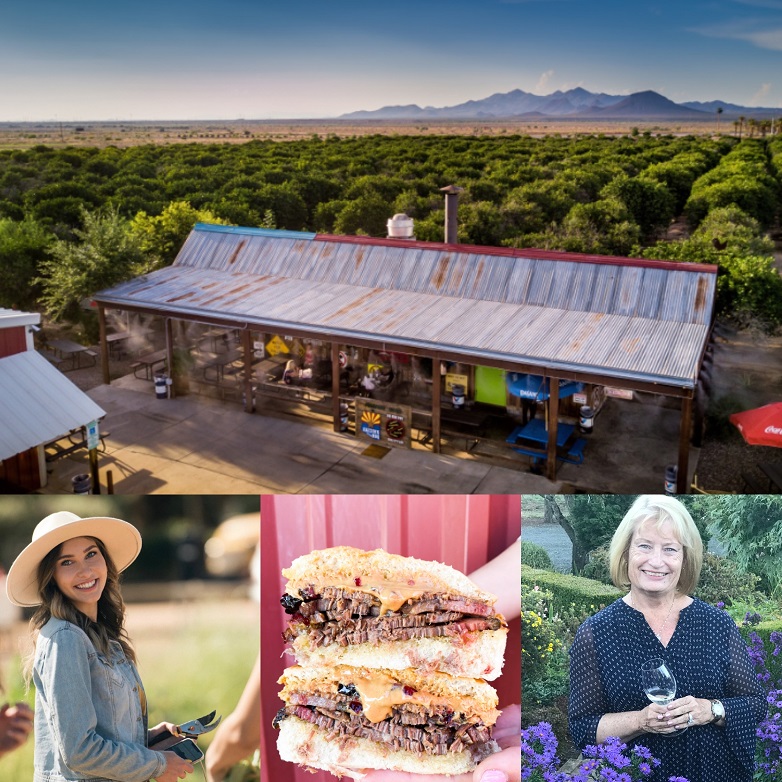 Focusing on Arizona's Fresh Foodie Trail, this episode of Big Blend Radio features Zoey Shircel of Visit Mesa and travel writer Linda Kissam "Food, Wine & Travel Diva."
Made up of the towns of Gilbert, Mesa, Florence, and Queen Creek, The Fresh Foodie Trail is an Arizona touch-feel-smell culinary education featuring innumerable mouthwatering treats in a 10-stop tour. It's a culinary-themed road trip that takes visitors along freeways and back streets to experience the region's countryside charms. Read Linda's article about it here: https://blendradioandtv.com/listing/arizona-finds-fresh-foodie-trail/ 
Linda Kissam appears on Big Blend Radio every first Saturday.